В Архангельске.
Погиб один человек, не сотрудник. Взрывное устройство сработало на входе, между первой и второй дверью на входе в здание.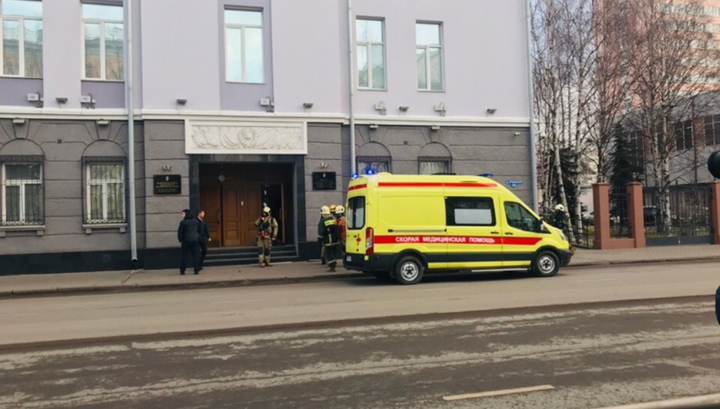 RT: A blast has reportedly occurred near the local headquarters of Russia's Federal Security Service (FSB) in the northern city of Arkhangelsk. One person has succumbed to injuries, it is understood.
There has been no official comment on the reported blast from the authorities so far. The motive behind the incident is not yet known.
The incident happened on Wednesday morning, killing one person who was standing right next to the local HQ. The victim was not an employee of the agency, according to TASS.
It is understood the explosion occurred between the first and second doors of the building's entrance. Pictures purportedly showing the aftermath of the blast have started to circulate on social media.
The building is said to have been evacuated and a nearby road blocked.